We believe large Bully breeds account for the majority of dog attacks in the UK

We want to end the rise of large Bully and Bully XL related human fatalities, animal deaths, and attacks, by calling for an immediate ban on the breeding and selling of Bully XLs in the UK
14 Deaths
11 Confirmed Human Deaths caused by Bully XLs since 2021 and 3 Suspected Deaths
351
Documented attacks caused by large Bully breeds this year alone
43%
Of all attacks this year have been caused by large Bully breeds
435%
There has been a 435% increase in dog attacks since 2013
Attack Data By Breed 2023
Bully Watch emerged from a deep curiosity—why did the media attribute so many attacks and fatalities to one particular type of dog? A type of dog, it seemed, no one could clearly define, yet had become so prevalent. Size Over Substance: The Breeding Crisis We first looked at the owners. We engaged with American Bully…

---

Thursday. May. 1968Males at 38 pounds.JACK SMITH VS. FLOYD BOUDREAUXCajun Rules, Howard Tee, RefereePete Sparks, Timekeeper Jack Smith is using a red dog called Bozo. Across from him stands Floyd Boudreaux with a black dog called Eli. Eli starts off by mauling Bozo around his throat. Bozo tries to grab Eli's ear and shoulder. A…

---

I want to share a harrowing experience I recently had with an XL Bully attack while walking my Chorkie, Scooby, in Willow Park, Newton Le Willows. As is our routine, I was meeting my friend Ste and his two Cockapoo dogs in Willow Park. The park has two levels: the top level has a grassy…

---
Recent Large Bully Breed Attacks
17 July: Unprovoked Attack by Bully Mix Dog on Dragon/Seafront Area Prompts Warning

A warning has been issued to those frequenting the dragon/seafront area after an unprovoked attack by a large brown Bully mix dog. The dog, possibly named Daisy or Bailey, ran towards a person growling and barking before jumping up at them. The owner was not in control of the dog and responded aggressively when the victim attempted to take a photo.
17 July: Grey American Bull Dog Type Attacks Man and Son in Corby, Causing Serious Injuries

A man and his son were attacked by a grey American Bull Dog type dog on Harris Road, Corby. The dog jumped on the man, causing him to fall backwards, and then bit his hand multiple times. The attack resulted in a fractured finger and puncture wounds. Officers are now seeking to identify the dog and trace its owner.
17 July: Grey XL Bully Attacks Sausage Dog and Child on Homestead Road

A grey XL Bully reportedly attacked a sausage dog and a child on Homestead Road. The owner of the aggressive dog dismissed the incident, claiming the dog was a baby. However, the victim's mother, who was present during the attack, insists that the dog was not a puppy. The incident escalated when the Bully jumped on a pram containing the woman's son. Despite her efforts to protect her child, the dog refused to move. The police were informed and spoke with the owner of the Bully, but no further action was taken.
17 July: Six Dog Attacks in Two Weeks Spark Concern Among Pet Owners

A series of dog attacks have been reported in a Cornish city, with one human and five dogs being attacked in the last two weeks. The most recent incident involved a dog wearing a collar that read "I don't like dogs" attacking another dog outside of the Sloop Inn. The breed of the aggressive dog is believed to be a Bully type breed.
17 July: XL Bully Ordered Destroyed in Wrexham After Attack

Liam Evans, 32, of Rosemary Lane in Rossett, appeared at Wrexham Magistrates Court after his brown XL bulldog attacked an 11-year-old spaniel-type dog named Mojo. The incident occurred on January 19 in a field near Brynteg Library. The bulldog, which was not under control, ran towards Christina Jones (Mojo's owner) and her dog, grabbed Mojo by the head, and refused to let go. Mojo suffered punctures to his head and neck, as well as damage to his ear, requiring three vet visits and treatment costing around £234. Evans was fined £246 and ordered to pay £435 in compensation to the victim, a £98 victim surcharge, and £85 costs. The bulldog has since been put down due to its deteriorating behavior.
17 July: Witnesses Sought for Dog Attack in Otterspool Park, Liverpool

Witnesses are being sought for a dog attack that occurred on Monday, 10th July, around 3:30 pm at Otterspool Park, Liverpool. A large, light brown Bull Terrier type dog, off its lead, attacked a black and white Collie, inflicting severe neck wounds. The man accompanying the attacking dog claimed it was not his.
17 July: Dog Attack in Catsbrook Park, Luton: Public Cautioned

dog attack occurred in Catsbrook Park, Luton, around 4:00 PM, involving an aggressive XL Bully breed dog. The dog, which was not on a leash or collar, is owned by a man described as being in his 30s or 40s. The attacked dog sustained several bites, requiring antibiotics and pain relief treatment, resulting in a £480 vet bill.
17 July: Woman Receives Suspended Sentence After Her Dogs Attack Elderly Man and His Pet

Heather Lynas of Ballywalter was handed a suspended jail sentence after her two Staffordshire Bull Terrier cross type dogs, Kesha and Marley, attacked a 74-year-old man and his Lhasa Apso/Shih Tzu cross type dog, Rossi. The elderly man was knocked over and another man who intervened was bitten. Rossi suffered multiple wounds. Lynas was given a three-month jail sentence, suspended for two years, and ordered to pay £300 in restitution and £292 in court costs. Control conditions were also put in place for the dogs.
16 July: Dog Attacked by Two Bulldogs in Ipswich

A dog was attacked by two Bulldogs in the early hours in the Portman Road/Alderman Road area of Ipswich. Fortunately, the dog managed to escape and ran all the way home.
15 July: Uncontrolled American Bully Type Dog Poses Threat in Winsford

An American Bully type dog launched an attack in Winsford, although no harm was caused. The dog, appearing to be a pet due to its good condition, was found at the back of the odd-numbered houses on Wharton.
15 July: Emergency Vet Operation for Dog Attacked by Unmuzzled XL Bully in Penycae

A woman and her dog were attacked by an unmuzzled XL Bully in Penycae, leading to an emergency vet operation for the dog and hospital treatment for the woman. This incident adds to a growing number of similar occurrences in the area, raising concerns about the safety of local residents and their pets.
15 July: Large Dog Attacked by Staffie Mix in Abbydale Park

A large dog enjoying a splash in the water at Abbydale Park was attacked by what was described as a Staffie mix breed. The dog's owner had to intervene, prying open the attacking dog's mouth. Although the victim dog only lost a patch of fur, the incident left her traumatised.
15 July: Horses and Riders Attacked by Unleashed American Bulldog in Over the Tops

Two riders and their horses were attacked by a large, unleashed American Bulldog while riding in Over the Tops. The dog repeatedly lunged at the horses, targeting their faces, legs, and bellies. One rider was unseated during the incident, and her horse bolted with the dog in pursuit. The owner of the Bulldog eventually appeared, restrained the dog, and reportedly assaulted it. The owner, who lives nearby, threatened to shoot the dog.
13 July: Unleashed Bully Breed Dog Attacks Small Dog in Beighton, Sheffield

A Bully breed dog, not on a lead, attacked a small dog named Woody near Tesco on Beighton High Street. The owner of the attacking dog, identified as Jake, was reportedly under the influence and became irate when confronted. Woody sustained injuries from the attack.
13 July: American Bully/Pitbull Type Dog Attacks Man in Heald Green

A man was attacked by a sandy/grey American Bully/Pitbull type dog near East Avenue Park in Heald Green. The dog, which was on a lead, was with a young blonde woman in her 20s. The dog ripped the man's trousers and caused a leg injury. The woman offered no apology or explanation beyond stating that her dog had been attacked by a larger dog before.
13 July: Pitbull-Staffy Type Dog Bites Another Dog in Saint Mellons

A Pitbull-Staffy type dog bit another dog on the face/muzzle at Hendre Lake in Saint Mellons. Despite both dogs being on tight leads, the attacking dog lunged and bit the other dog's face. The owner of the attacking dog refused to acknowledge the need for a muzzle, arguing that her dog was leashed.
13 July: Unleashed Dog Attacks Leashed Dog, Owner Refuses to Share Details

A dog owner is seeking information about a woman whose unleashed dog, likely a Bully XL breed, attacked her leashed dog near the entrance to the twitten near Stream Cottages. The attack resulted in injuries to the dog and a vet bill. The woman refused to share her details and left the scene.
13 July: Out-of-Control Bully Breed Dog Attacks Another Dog in Readhead Park

A Bully breed dog, out of control, attacked another dog in Readhead Park. The owners of the attacked dog were shaken, and the dog sustained a puncture wound requiring veterinary attention. The incident, which occurred around 16:00, has been reported to both the Council and the Police.
13 July: Bully Breed Dog Attacks Mini Schnauzer and Owner in Finsbury Park

A large Bully breed dog attacked a Mini Schnauzer and its owner in Gillespie Park, Finsbury Park. Both the owner and the dog were bitten. The attacking dog's owner, identified by her pink hair, was uncooperative and had not leashed her dog. Information about the owner and her dog is being sought.
12 July: Bully XL Dog Bites Man in Prestwich, Warning Issued

A Bully XL dog in Prestwich has bitten a man near the St Margaret's/Polefield Road/Heywood Road area. The same dog reportedly attempted to attack another adult shortly before this incident. The dog's owner, a woman, dismissed the incidents and showed no concern.
12 July: Dog Owner Warns Others After Vicious Attack in Belfairs Park Woods

A Chihuahua and French Bulldog were attacked by two unleashed dogs, including a Pitbull, in Belfairs Park Woods. The incident is under investigation by Essex Police.
12 July: Search for Irresponsible Dog Owner After Attack on Ellerburn Avenue

An unidentified man, whose large Bully breed dogs attacked a small dog on Ellerburn Avenue, is being sought. The man, who showed no concern for the attacked dog and offered no apology, simply walked away after the incident. There are suspicions that these may be the same dogs that attacked another dog in a nearby park last week.
12 July: Bully Breed Dog and Owner Sought After Unprovoked Attack

Information is being sought about a man and his unleashed Bully breed dog, believed to be from Wright Close. The dog attacked another dog and its owner. The victim, left shaken and bleeding, is seeking contact details for the man and his dog. The victim's dog was on a lead during the incident.
12 July: Warning Issued for Dog Attacks in Reddish Vale and Brinnington

Dog walkers in Reddish Vale and Brinnington are being warned about a large grey Pitbull type dog that attacked a Spaniel on a lead. The owner of the attacking dog, believed to be from the Brinnington area, was not in control of the dog during the incident.
12 July: Out of Control' Dog Put Down by Armed Police After Attacking Two People in Ipswich

A dog, a large bully type breed, was put down by armed police after it bit two people and attacked another dog near Orwell Country Park, Ipswich. There were multiple reports of the dog being out of control. Upon arrival, police found the dog to be unstable and in extreme distress, and were unable to bring it safely under control.
12 July: Bully XL Named Venom Seized After Attacking Another Dog in Cardiff

A Bully XL dog named Venom was seized by police on North Road in Cardiff after it attacked another dog and posed a significant threat to the public. Specialist officers, including firearms officers, were dispatched to the scene. Thanks to the intervention of the public and police officers, the dog was successfully restrained. No human injuries were reported. The incident occurred when Venom managed to escape from the owner's home.
11 July: Unsecured Dog Attacks Small Dog and Young Girl

A small dog and a young girl were savagely attacked by a Bully XL that jumped over a fence.
11 July: Puppy Attacked by Unleashed Bulldogs on Efford Lane

A puppy was attacked by two larger, unleashed brown Bulldogs at the top of the allotments on Efford Lane at approximately 11:45am. There was no owner in sight during the incident. The Bulldogs also attempted to bite the puppy's owner once the puppy was lifted to safety. The police have been informed about the incident.
11 July: Warning Issued for Dog Attacks in Meryl Gardens

Dog walkers in Meryl Gardens are being warned about a dog, reported to be a Pitbull, that has been attacking other dogs. A recent incident involved a dog who was saved from a potentially fatal attack thanks to the intervention of two workers in the area.
10 July: Bully Breed Dogs Attack Golden Retriever in Seven Fields Park

A Golden Retriever was attacked by three off-lead Bully breed dogs in Seven Fields Park, Penhill. The Retriever, which was calmly drinking water at the time, sustained severe wounds, including around its neck. The dog's owner was also bitten while trying to protect the Retriever. The dogs' owners, described as young individuals around 20 years old, appeared unconcerned.
10 July: Dog Critically Injured in Attack in Hebburn, Tyne & Wear

A dog is in critical condition following an attack by an XL Sandy Bully Cross in Hebburn, Tyne & Wear.
9 July: XL Bully Dog Attack in Aldershot

A small dog was seriously injured in an attack by a large, light-coloured XL Bully in Aldershot. The small dog is now receiving emergency veterinary care. The owner of the small dog is seeking any information or footage of the incident to help identify the attacking dog and its owner.
8 July: Bully Type Breed Dog Attack in Lordshill, Southampton

A warning has been issued for a Bully type breed dog that attacked another dog on the 5 Acres Field in Lordshill, Southampton. The attacked dog was pinned to the ground and shaken, resulting in a puncture wound and significant pain. Despite initial apologies and promises to cover the vet bill, the attacking dog's owners have since ceased communication.
8 July: Child, 4, Attacked by Three Dogs in East London Park

A four-year-old boy was rushed to the hospital after being attacked by three dogs which appear to be bull-type breeds in a playground in Ackroyd Drive, Poplar, East London. The incident occurred at 3:20pm on Saturday, and the boy suffered multiple bite injuries. The dogs' owner, who had reportedly been warned about bringing the dogs into the shared playground, was also bitten but declined hospital treatment. The dogs have been seized by the police.
8 July: American Bully XL Allegedly Used as Weapon to Kill Cat in Liverpool

A cat was reportedly killed by an American Bully XL in Liverpool. The cat's owner claims that her neighbour purposely let the dog attack the cat. The incident occurred on Smithdown Road, and the police are currently investigating. The cat's owner has called for the dog to be taken away from its owner, alleging that the dog is being used as a weapon.
8 July: Aggressive Man and Dog Reported on Tamworth Road

A drunk man and his Bull type breed dog were reported causing trouble on Tamworth Road. The man trespassed, stole items, and his dog attacked another dog.
8 July: Near Miss with Pitbull/XL Bully Type Dog in Hulme

A recent incident in Hulme involved a large Pitbull/XL Bully type dog attempting to attack a small sausage dog in the University grassy area. The sausage dog's owner managed to pick up their pet just in time to prevent the attack. The incident has raised concerns about the safety of smaller pets in the area, including cats, particularly given the presence of large dogs that could potentially be aggressive.
8 July: Yorkshire Terrier Severely Injured Protecting Child from Unrestrained Dog

A Yorkshire Terrier named Mishka was severely injured after defending a child from an attack by an unrestrained Pitbull/Staffordshire Bull Terrier. Mishka's heroic actions potentially saved the child's life, but she sustained life-threatening injuries that require immediate surgery. The family is seeking financial assistance for Mishka's treatment. Any donations to help save Mishka would be greatly appreciated.
7 July: Man Avoids Jail After XL Bulldog Attack in Oldham

Two women were attacked by an XL Bulldog in Oldham, leading to serious injuries and the dog being shot by police. The owner, Carlton Thompson, 29, has been banned from owning dogs for five years but avoided jail time. The attack occurred when the dog entered a neighbour's garden through a hole in the fence. The dog inflicted multiple injuries on the women, one of whom was hospitalized for months. Thompson was charged with being an owner in charge of a dog dangerously out of control causing injury.
7 July: Middlesbrough Pair Charged After 'XL Bulldogs' Allegedly Attack Husky on Redcar Beach

John Pickering and Nicola Banks from Middlesbrough are due in court, accused of being in control of 'XL bulldogs' that allegedly attacked a Husky named Naevia, causing her life-changing injuries, on Redcar beach. The incident, which led to Naevia losing 83% of her blood and requiring multiple surgeries and a blood transfusion, resulted in the two dogs being voluntarily surrendered by the owner for further tests, and has sparked a police investigation.
7 July: Dundee Pensioner and Dog Injured in Vicious Dog Attack

A 78-year-old man, John Reid, and his daughter's Westie dog, Charlie, were attacked by a white "bulldog-type" dog in the Strathmartine area of Dundee, leaving both with significant injuries. The incident, which saw Reid hospitalized and Charlie treated by a vet, has raised concerns about the potential danger the attacking dog and its owner pose to the community.
7 June: XL Bully Attack Reported in Bolton

A recent incident involving an attack by a white XL Bully occurred outside a shop in Bolton. The victim, who was bitten on the cheek and lips, is on the way to the hospital. The dog and its owner, believed to reside on Roseneath, left the scene.
6 July: Man who lost arm after being mauled in dog attack 'almost died'

In a severe dog attack incident, a man named Steven Cull was mauled by an "XXL bully mixed with a mastiff", leading to life-threatening injuries and the amputation of his arm. The dog, described as a "monster" by Mr. Cull, was subsequently euthanized following the attack.
6 July : Crawley woman 'traumatised' after dog killed on doorstep of family home

A family in Crawley was left traumatized when their pet dog, Lopez, was killed on their doorstep by an unleashed Pitbull. The Pitbull, which appeared suddenly, attacked Lopez, snapping her neck and puncturing her stomach, leading to her death despite attempts to save her.
6 July: Judge Orders Destruction of American Bulldog After Attack on Pensioner and Her Pet in Cumbria

Jonathan Foxcroft, a 48-year-old man from St Bees, Cumbria, has been ordered by a judge to hand over his American Bulldog, Boss, to police for destruction after the dog attacked a 66-year-old woman and her Cavapoo on a beach. The woman, Penny Knight, suffered 12 puncture wounds and her dog required surgery for a dislocated hip following the attack. Foxcroft, who admitted to being the owner of a dog dangerously out of control, was also ordered to complete 60 hours of unpaid work, rehabilitation as part of a community order, and to pay Ms Knight £250 in compensation.
6 July: Warning Issued for Dog Walkers in Southbrook Due to Repeated XL Bully Dog Attacks

Dog owners in Southbrook are being alerted about two XL bully dogs that have attacked other dogs twice, leading to extensive veterinary treatment. Despite the incidents being reported to the police, action is limited as the dogs have not bitten a person, and the owner appears indifferent to their dogs' dangerous behavior.
5 July: Dog Attacked by Unleashed Dogs in Shaw Park

A dog named Charlie was attacked by two unleashed dogs, one of which was identified as an American Bulldog, in Shaw Park. Charlie sustained puncture wounds on his neck and head, which have become infected, and also suffered a strained back. He has received two injections and additional medication. The incident has been reported to the police.
4 July: Hounslow Dog Attack and Animal Abuse Incident Sparks Outrage and Call for Justice

An anonymous individual in Hounslow reported a distressing incident where their dog was attacked by an unleashed XL bully breed, followed by the dog's owner physically abusing the dog in public. The traumatic event, which was witnessed and documented by a passerby, has been reported to the police, and has left lasting psychological effects on the victim's dog, highlighting the urgent need for justice and intervention.
3 July: Unlicensed Dog Trainer's Bully XL Attacks Dog in Levenshulme

A Parsons dog was recently attacked by a white Bully XL in Highfield Park, Levenshulme. The Bully XL, which was without a collar or lead, is associated with a man living in a tent in the park who claims to train dogs, but is neither licensed nor insured. The dog inflicted large puncture wounds on the Parsons, resulting in nearly £700 in veterinary costs.
3 July: Vicious XL Bully Type Dog Reported in Belle Isle, Leeds

A warning has been issued for a brown/brindle XL Bully type dog in the Belle Isle area of Leeds. The dog, which is supposedly kept on a lead, recently attacked another dog at Belle Isle Circus. The female owner appears unable to control the dog, which is reported to be very vicious.
2 July: Repeat Dog Attacks by American Bully in Goddington Park, Orpington, Leave Pets Injured

A family in Orpington has reported that their dogs were attacked by an American Bully puppy in Goddington Park, resulting in wounds to the face and neck and a significant vet bill. This incident, which follows a previous fatal attack by the same breed on one of their dogs three years ago, has led to the family's decision to avoid the park and a call to the police, highlighting the potential danger these dogs can pose if not properly controlled.
2 July: Dog Owner Seeks Advice on Surrendering Aggressive Micro Bully Dog to a Rescue

An anonymous dog owner is seeking advice on how to surrender their increasingly aggressive micro bully dog to a rescue. The dog, which was taken on at 7.5 months old, has attacked another dog and bitten a human, leading to the owner's fear and decision that the dog needs to be rehomed.
1 July: Beloved 19-Year-Old Cat Killed by American Bulldog in Village Incident

A 19-year-old cat named was tragically killed by a male American Bulldog while she was sleeping on a neighbour's lawn. The incident, which was witnessed by a local resident, has been reported to the authorities as a case of a dangerously out of control dog, and the cat's owner is seeking advice on potential litigation against the dog's owner, who remains anonymous.
30 June: Chihuahua's Death in Richmond Sparks Petition for Legal Change on Dog Attacks

In Richmond, the owner of a Chihuahua named Yoda, who was killed by an American XL Bully dog, is advocating for a petition to make dog attacks on other pets a specific criminal offence. The tragic incident, which occurred at the entrance to Crane Park, Twickenham, has led to a police investigation and calls for a change in the law to prevent such incidents in the future.
28 June: Small Dog Attacked and Killed by Large Bully Breed in London

A 13 year old dog was attacked and subsequently put to sleep due to an attack by a large bully type breed in Newington Green. The small dog was on its lead and the attack was completely unprovoked. The dog was already involved in another fatal attack in a nearby park.
27 June: Puppy's Jaw Broken in Bulldog Attack in Derby, Owner Flees Scene

A 9-month-old puppy was attacked by a Bulldog in Derby, resulting in a broken jaw. The Bulldog's owner, who reportedly fled the scene, has been identified by community members, but the puppy's owner has expressed frustration that Derbyshire Constabulary has not yet visited the Bulldog's owner to investigate the incident.
24 June: Community Devastated After Terrier Killed by Larger Dog in Ruddington

A terrier named Hugo was savagely attacked and killed by a larger dog, reported to be of XL Bully appearance, outside his home on the Pasture Lane estate in Ruddington. The incident, which also resulted in Hugo's owner being bitten as she tried to prevent the attack, has left the community shocked and saddened, and led to a fundraiser to cover the vet bills incurred in the unsuccessful attempt to save Hugo.
24 June: XL Bully Dog and Owner Involved in Assault

A local resident and her dog were attacked by an XL Bully breed dog and its owner in the Roundshaw area. The owner also physically assaulted the victim. The perpetrators, known to the area, fled but returned with a group. Authorities are investigating.
23 June: Fatal Attack by XL Bullies on Unleashed Chihuahua

A Chihuahua was fatally attacked by two leashed XL Bullies at Mill Road near Crane Park. The Chihuahua, off-leash at the time, approached the Bullies and was savagely attacked. Despite immediate veterinary attention, the Chihuahua did not survive.
21 June: Man and Dog Injured in Bulldog Attack, Woman Charged

A man and his dog were injured in an attack by two bulldogs in Milngavie, East Dunbartonshire. The 63-year-old man suffered multiple injuries and his dog is undergoing veterinary treatment. A 50-year-old woman has been charged in connection with the incident and two dogs have been seized by police
17 June: Warrington Man Jailed After Setting American XL Bully Dog on Innocent Victim

A man in Warrington was sentenced to eight years in jail after he set his American XL bully dog on an innocent victim, leading to severe injuries. The man, who was high on drink and drugs at the time, had no recollection of the incident, and the dog, described as "as big as a 100 kilo pig", was later ordered to be destroyed.
15 June: Mother Fights Off American Bulldog to Save Four-Year-Old Daughter in Savage Attack

A mother, Amy Hobson, recounted the horrifying moment when an American Bulldog attacked her four-year-old daughter's face, forcing her to punch and kick the dog to make it let go. The incident, which occurred in April, resulted in the child receiving 40 stitches and plastic surgery, and has sparked a discussion about dog ownership, training, and the potential risks posed by certain breeds.
13 June: Bully Type Dog Kills Pomeranian and Injures Owner

An off leash Bully type dog killed a small Pomeranian in Grafton Square Park. The dog was said to have had already attacked a previous dog before. The woman fled the scene and the investigation is ongoing.
13 June: Chessington Woman Suffers Broken Leg in Dog Attack by XL Bully

A woman in Chessington suffered a broken leg after being attacked by an XL Bully dog at Churchfields Recreation Ground. The incident, which has sparked a police appeal for information, has raised concerns about the potential danger the dog and its owner pose to the communit
12 June: Jackapoo Attacked by Staffordshire Bull Terrier in Bathgate, Owner Leaves Scene

A small dog was attacked by a large Bull Terrier type dog in a local park in Scotland earlier this month. The incident resulted in significant injuries to both the small dog and its owner, who was trying to intervene. The owner of the Bull Terrier type dog reportedly left the scene immediately after the incident. The small dog's owner is appealing for any additional information and financial assistance, as the medical bills have already reached a substantial amount in just a few weeks.
11 June: Puppy Injured in Unprovoked Attack by Unleashed Bully Type Dog

A leashed puppy was attacked by an unleashed Bully type dog at Shelton Lock, near the entrance of Fullens Lock Park in Derby. The puppy suffered multiple fractures to her jaw, lost several teeth, and required extensive surgery. The Bully type dog and its owner fled the scene. The puppy, only nine months old, is now recovering but is traumatised by the event.
8 June: French Bulldog Attacked by Two American Bulldogs on Selsey Beach

An elderly man and his French Bulldog were attacked by two unleashed American Bulldogs at the end of Grafton Rd on Selsey Beach. Despite the man's attempts to fend off the dogs, the French Bulldog was left with severe injuries. The owners of the American Bulldogs, a tattooed man in his early 30s and a blonde woman in a white dress, were unable to control their dogs and left the scene in a white estate/SUV car.
7 June: Woman Attacked by Three Dogs in Lambeth, Suffers Significant Injuries

A woman in her mid-20s was attacked by three bully type dogs in a green space in Lambeth, South London, causing significant injury to her right arm. The incident, which was caught on video and shared with local residents, shows the woman being jumped at, bitten, and dragged by the dogs, while a person in a hoody attempts to restrain the animals. The Metropolitan Police are currently seeking to trace the dogs and their owner.
7 June: Family Pleads for American XL Bully Dog's Life After It Bit a Teenager in Port Clarence

The family of an American XL Bully dog named Blu, who bit a teenager's leg in Port Clarence, is pleading for the dog's life to be spared after it was seized by Cleveland Police. The family has launched a petition to save Blu, describing him as the 'most loveable dog in the world' and arguing that the incident was not his fault. The teenager, who was visiting the family home and let Blu out of his pen against instructions, was taken to the hospital, while Blu was found in a nearby field the next day and taken by the police.
7 June: Terrier Killed, Another Injured, and Owner Hospitalized Following Dog Attack in Garlinge

In Garlinge, an American Bulldog attacked two Yorkshire Terriers, killing one and seriously injuring the other, and also caused severe hand injuries to the terriers' owner, Nick Phillipowsky, who may lose a finger. This incident, which is the second attack by the same dog, has led to the dog being seized and an ongoing investigation by Kent Police, who are appealing for CCTV or dashcam footage to assist their investigation.
7 June: Man Banned from Keeping Dogs After American Bulldog Attacks Aberdeen Postman

Billy McIntyre, a 22-year-old man from Aberdeen, has been banned from keeping dogs for five years after his American Bulldog, Mylo, attacked a Royal Mail worker. The incident, which occurred on Provost Rust Drive in Aberdeen, resulted in McIntyre pleading guilty to being the owner of a dog dangerously out of control and failing to comply with a previously imposed dog control notice. The dog, which was described as "very aggressive towards other dogs", did not bite the postman but attacked the mailbag, and is now staying with a friend of a friend in Montrose.
4 June: Public Attacked by XL Bully Dog in Stoke-on-Trent Park

Police in Stoke-on-Trent are seeking the owner of a beige American Bulldog XL, also known as an XL Bully, that attacked members of the public in Burslem Park. The incident, which follows a similar attack by a dog on the Burslem Park estate in March, has prompted a police appeal for information and a reminder to dog owners about their responsibilities to prevent their pets from being dangerously out of control.
3 June: Elderly Woman Mauled to Death by Dog in Bedworth, Two Arrested

An elderly woman was killed in a dog attack in Bedworth, Warwickshire, leading to the arrest of a 52-year-old man and a 49-year-old woman on suspicion of possession of a banned breed of dog and owning a dog dangerously out of control. The dog has been seized and contained by Warwickshire Police, who are conducting a full investigation into the tragic incident.
2 June: Liverpool Woman Left 'Deformed' After Savage XL Bully Dog Attack"

A woman in Liverpool who was left severely injured and "deformed" after an XL bully dog attacked her and her pet. The owner of the attacking dog, Suraya Highton-Lawal, ignored the victim's pleas for help and walked away, leading to a court case where she received a 16-month suspended sentence and a seven-year ban from keeping dogs.
1 June: American Bulldog Euthanized After Attacking Owner and Causing Park Evacuation in North Yorkshire

An American Bulldog, weighing over 50KG, was euthanized after it attacked its owner and caused an evacuation of a park in Thorpe Willoughby, North Yorkshire. The incident, which resulted in the owner suffering bite marks, led to a response from armed officers and the involvement of veterinary practices, the RSPCA, and local wildlife sanctuaries to get the dog under control.
2023 Attacks Archive (January to May)
2022 Attacks Archive
Write to your MP
Help us by writing to your local MP calling on them to support our immediate ban on the selling and buying of Bully XLs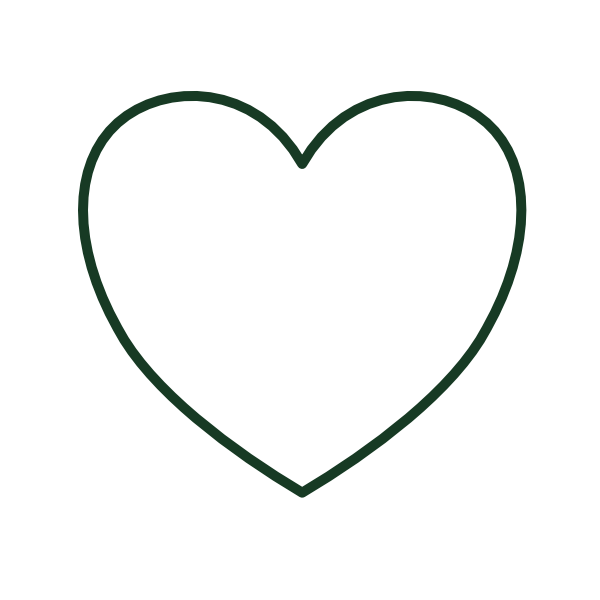 Volunteer
If you'd like to help in our campaign, please drop us an email we welcome you to join the effort.
Testimonials
Have you seen or been victim to a large Bully attack? Please contact us so that we can add your testimonial.